Pricing
Choose a plan and we will set up the rest!
1

1 Active Project

5GB

✔️

✔️

✔️

❌
Unlimited

Unlimited

50GB

*

* Shared between all users

✔️

✔️

✔️

£35

* Free to use with Pro Plan
1

1 Active Project

5GB

✔️

✔️

✔️

❌
Unlimited

Unlimited

50GB

*

* Shared between all users

✔️

✔️

✔️

£35

* Free to use with Pro Plan
Frequently asked questions
Can I sign up for one month?
Yes, licenses on ManagePlaces are billed monthly.
What happens at the end of my trial?
We will notify you via email before your trial ends.
You will need to choose a pricing plan in order to continue
using the platform. Please note, you won't be able to choose
the Free plan if you have more than one active project.
If you need further assistance, please contact us.
How do I get my team to use ManagePlaces?
Send email invites to your team from within ManagePlaces.
Once they accept the invite, they can login, collaborate with
each other, complete tasks you assign them and more. Easily
control what each team member can access in your account.
Do contractors count as billable users?
No, ManagePlaces lets you connect as many contractors as you need.
They will be able to access your account, collaborate with the team,
upload documents and work on tasks.
You're only charged for users with full access to the system.
Can I upgrade my plan whenever I need to?
Yes, you can upgrade to our Pro Plan at any time
in case you require more users, projects or storage space.
Until 31.12.2020 the Pro Plan also includes
our Finance Management Module
I have more questions - who can help?
If you have additional questions about ManagePlaces,
our pricing or the sign up process, please contact us.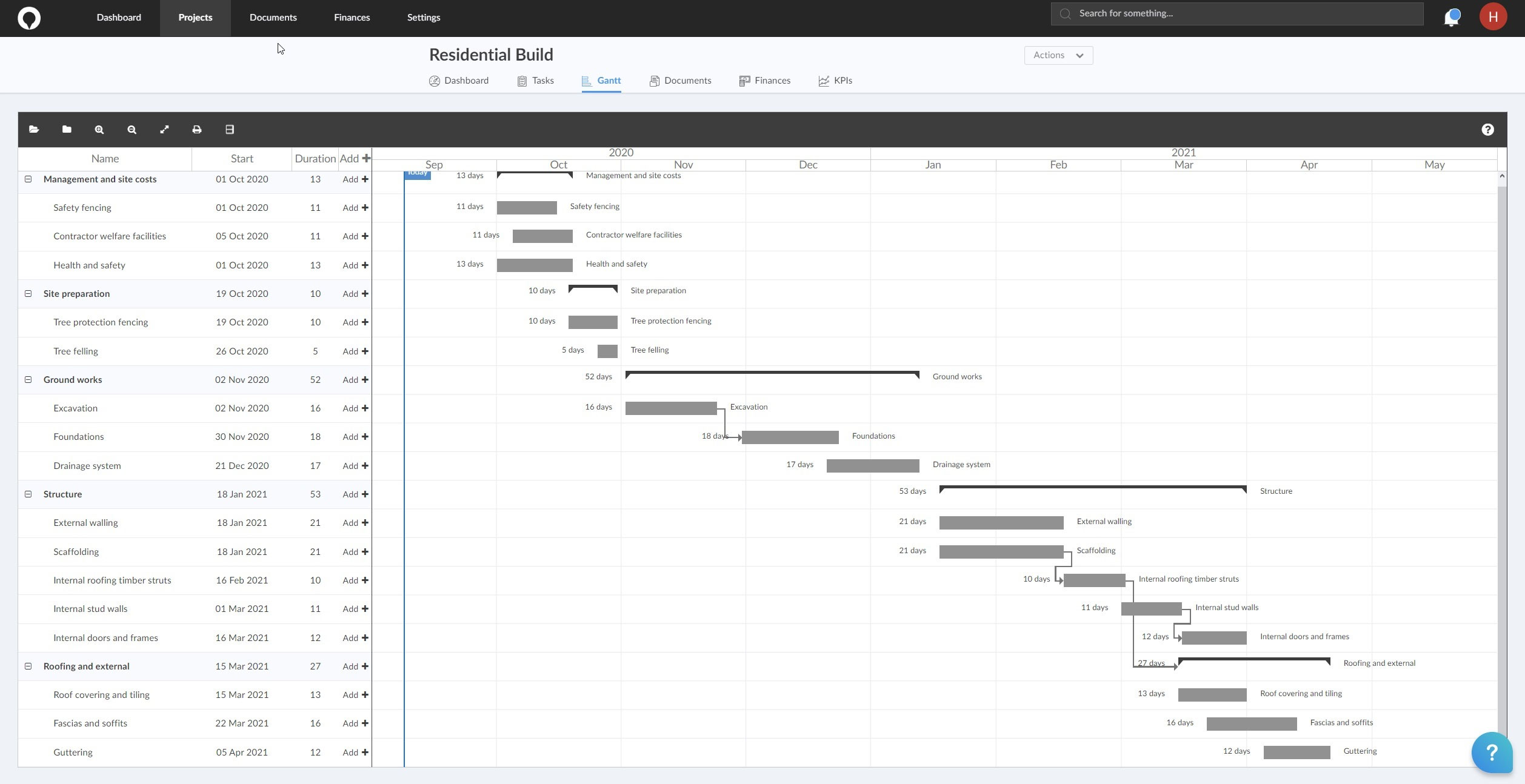 Project & task management
Automate workflow and manage projects with minimal input. The drag and drop Gantt chart makes scheduling a breeze and because it's fully dynamic, you can update schedules simply by dragging and dropping the task to its new date. ManagePlaces will adjust the rest of your project for you, including task reminders.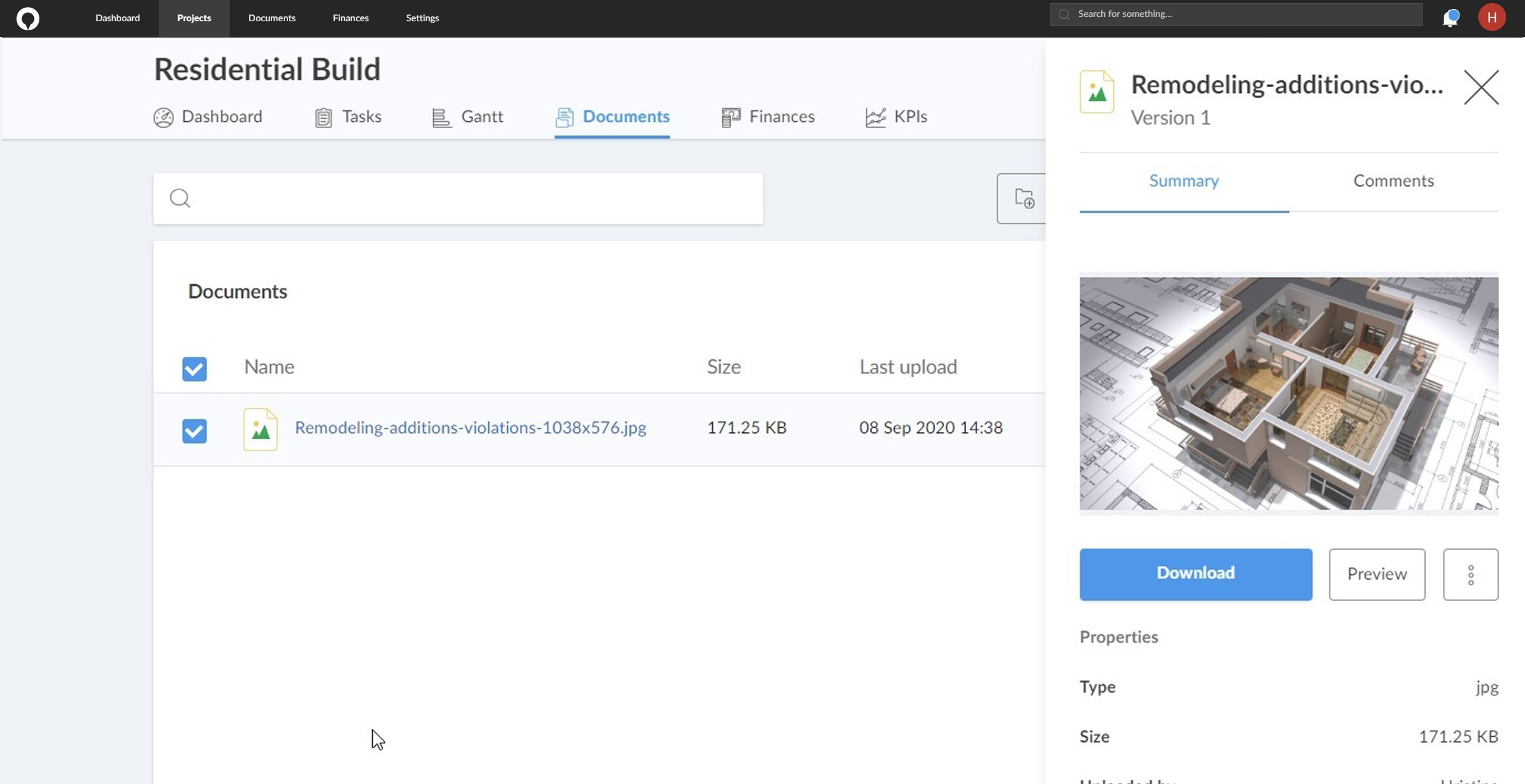 Document management
Upload documents from any device directly into the project plan or centrally. Every document comes with a full audit trail and you can quick-share with anyone in seconds. Version-control means you always have access to older versions of drawings and other documents.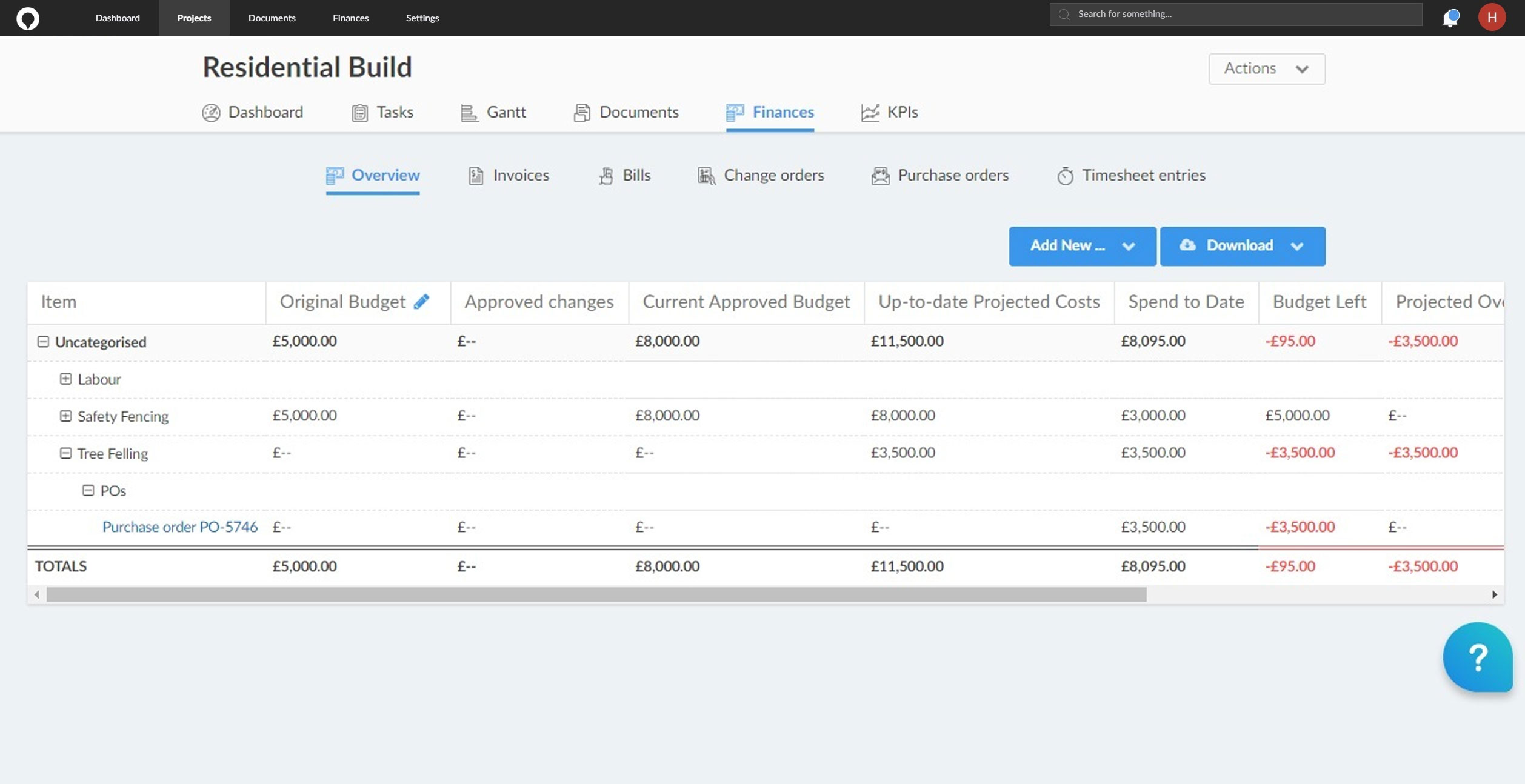 Finance management
Create estimates that can be sent on to clients or simply used as your internal project budget. Raise invoices, bills, purchase orders, timesheets & change orders in seconds. Create and share custom financial reports, integrate with Xero for automatic syncing of your project and business finances and much more.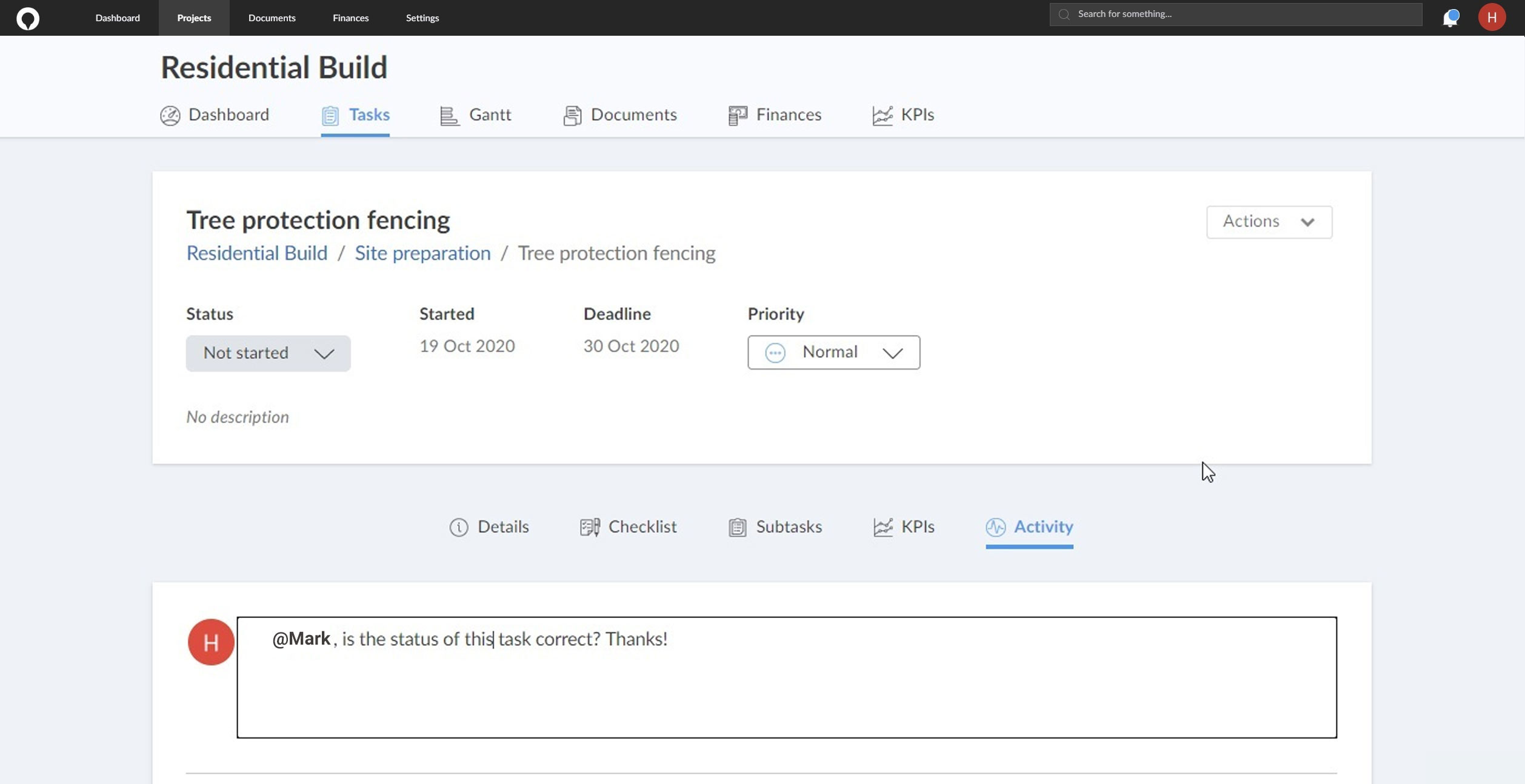 Team collaboration
Your staff, contractors and clients can all collaborate directly in the project plan, and all activity is recorded in real-time. Tag users to communicate directly and assign roles to your team members for optimum efficiency.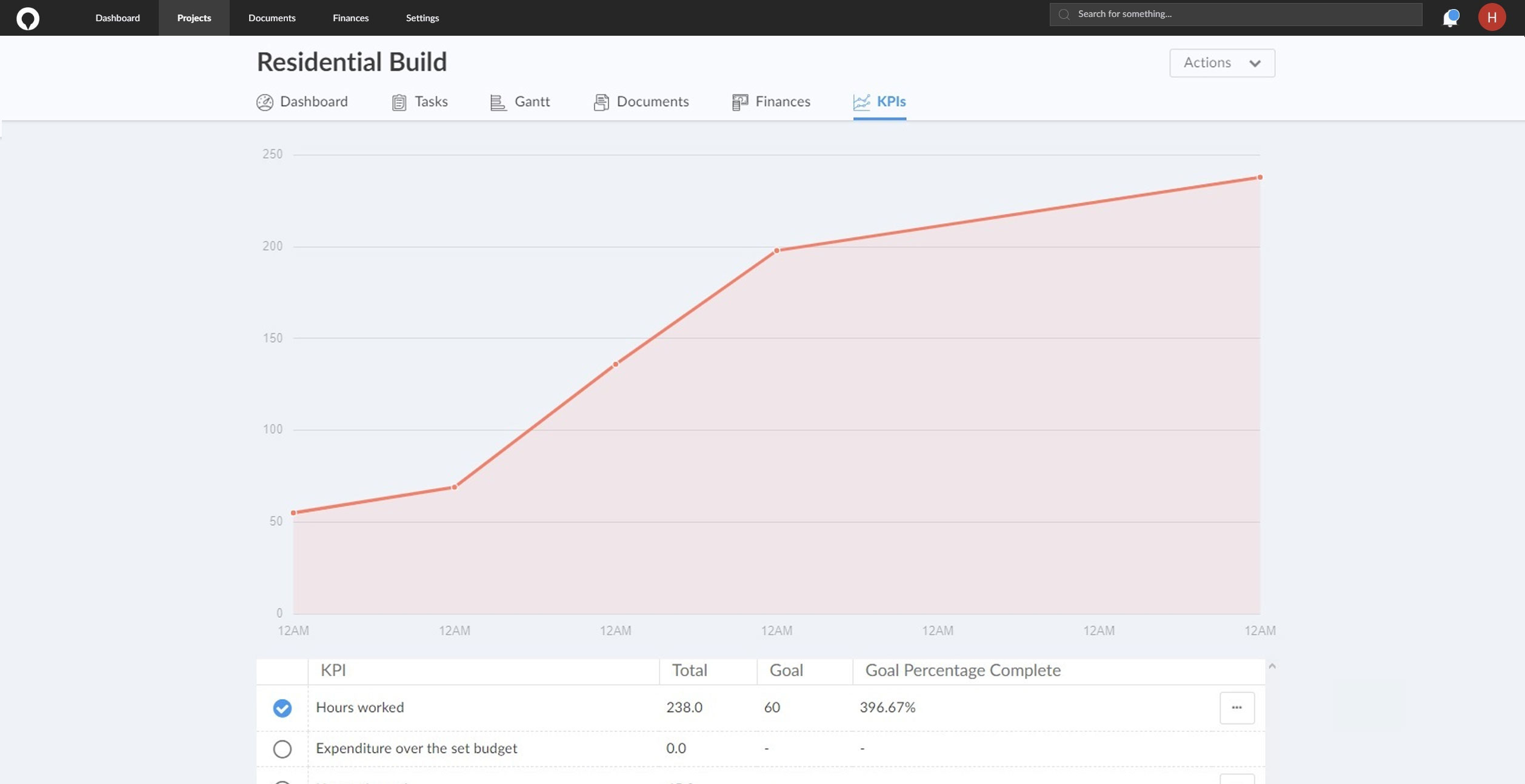 Performance tracking
Create custom KPIs and goals to measure progress throughout your project. Contractors can log KPIs directly from their phone or tablet with ease, and ManagePlaces will record and measure performance for you.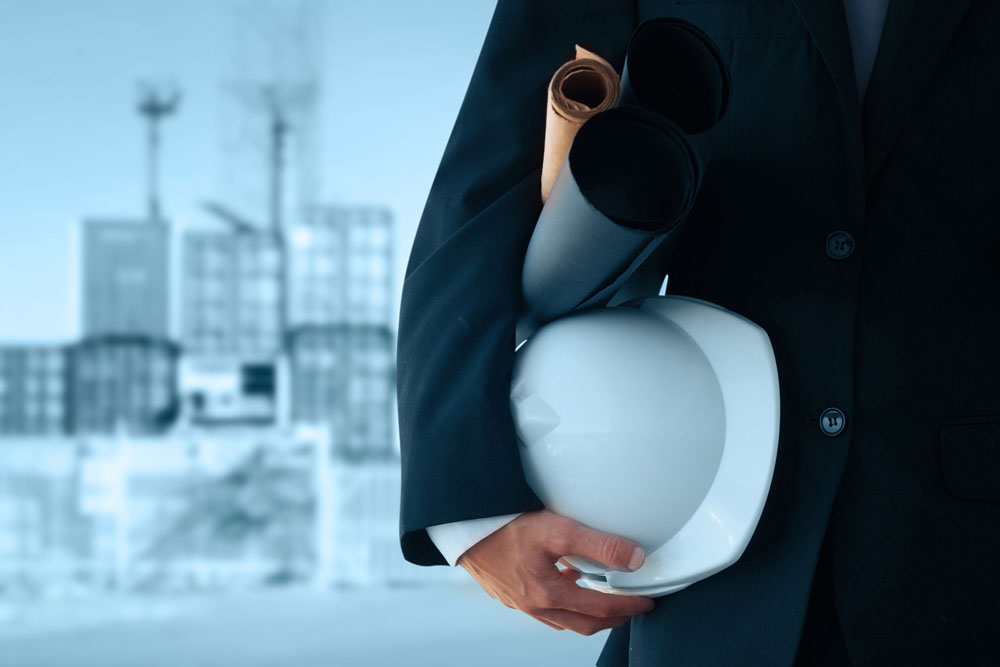 It works for you
Get started and start customising your account to make it match your business needs – do it yourself or get assistance from a product expert.
Put everything in one place
Centralise your projects, tasks, documents, and finances on ManagePlaces so there is no more searching for important information.
Your success is our success
Our support team will be there for you from day one to answer your questions and make sure you get the benefits from using ManagePlaces to grow your construction business.