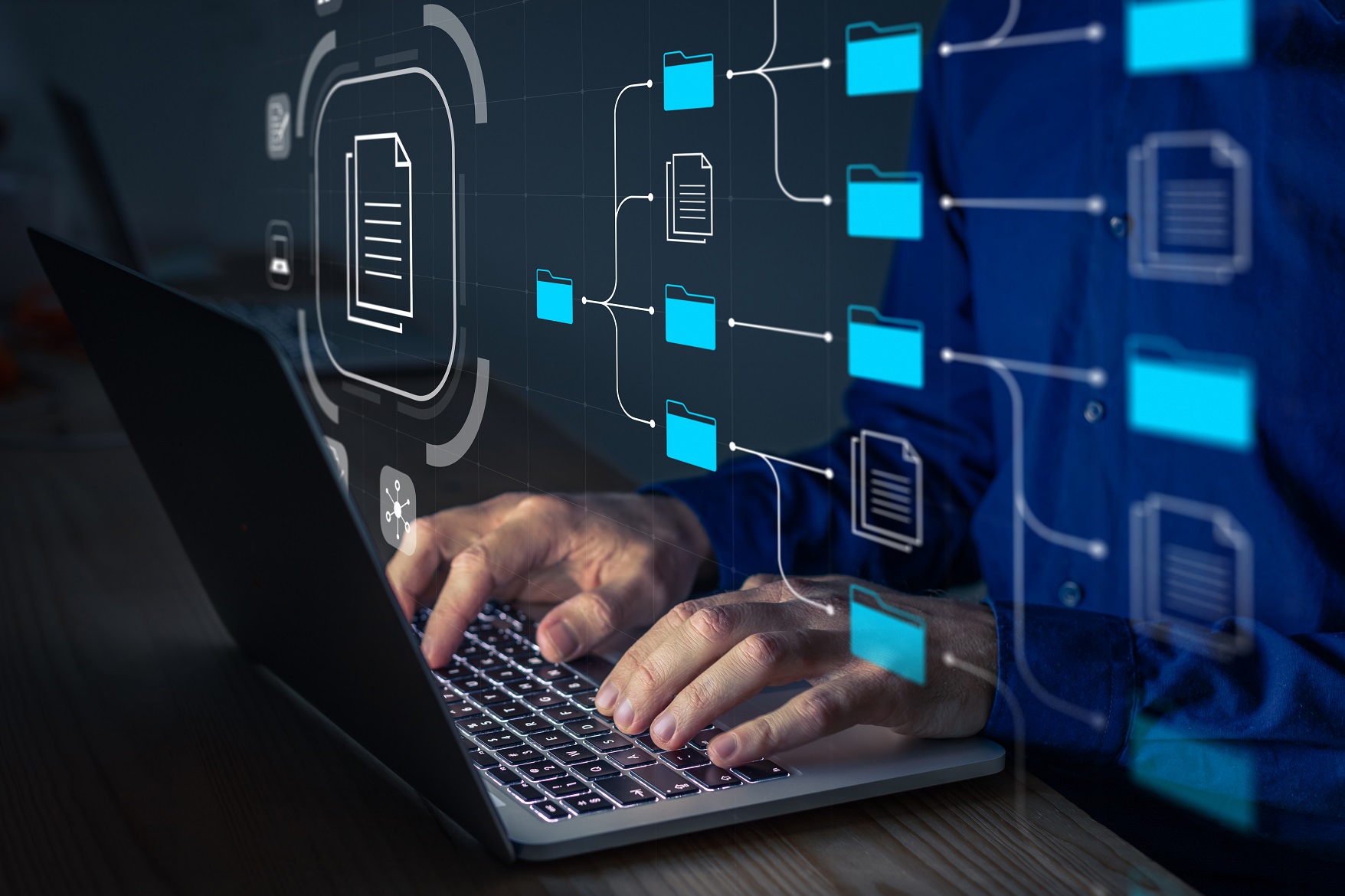 Everything you need to know about documents and file management in ManagePlaces
Every project management system needs a few critical ingredients to make the life of a project manager easier. Task scheduling, Gantt views, collaboration tools, to name a few. Documentation management is equally important because all projects come with all types of files – invoices, blueprints, permits, estimates, in all kinds of shapes and forms – PDFs, images, tables, written files etc. ManagePlaces has a secure storage area and key document management capabilities such as:
Version control

Hierarchy management

Easy collaboration

File previews 

Templates
Below is a brief overview of the key ManagePlaces functionalities related to documentation storage and management.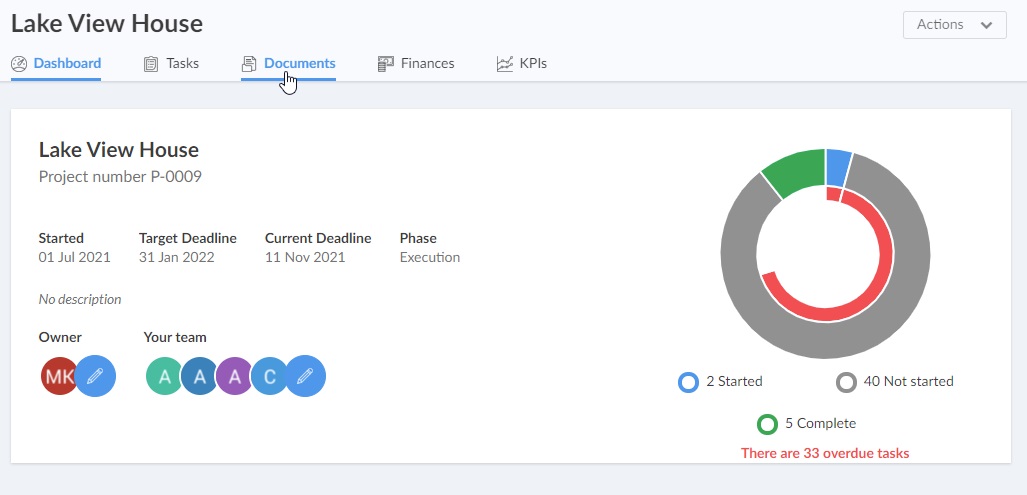 Each project has its own document's area, so documents between projects are not mixed up and are segregated. To see project-specific documents, go to your project and click on the "Documents" tab.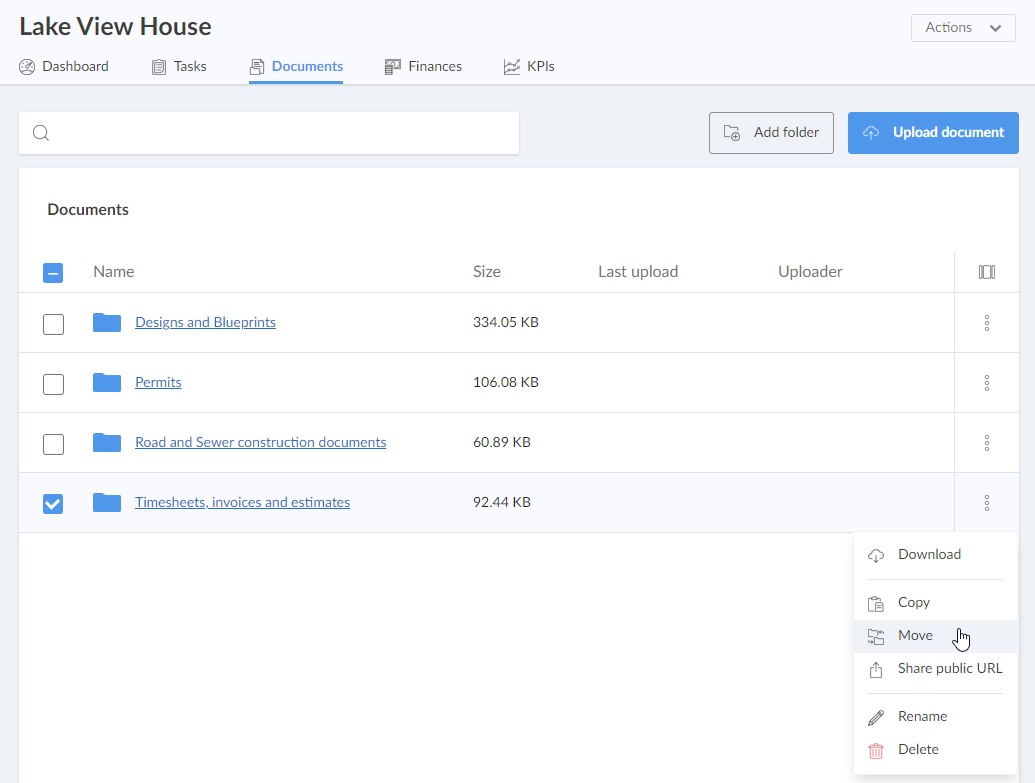 Because each project has its own area, you can organise your folder structure exactly the way you want for each project, including standard functionality such as "Copy" and "Move". Click on the icon with three dots in the most right hand side column to see all options for folder management.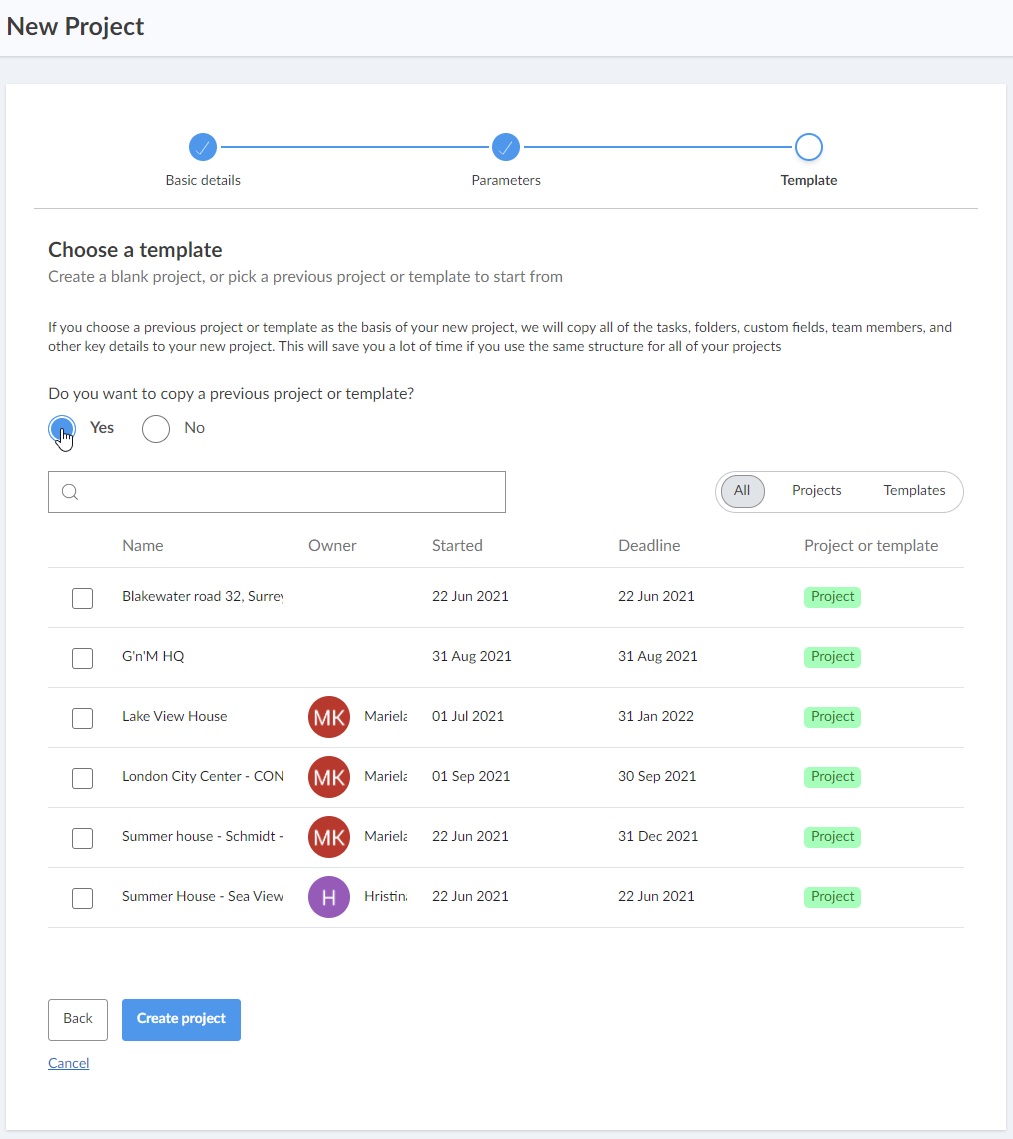 When you create a new project from a previous project or template, the folder structure is copied as well (if the template/previous project has one). When creating a new project, simply choose the option to copy a previous project or template. If you select a previous project with a folder structure, it will be automatically copied into the new project.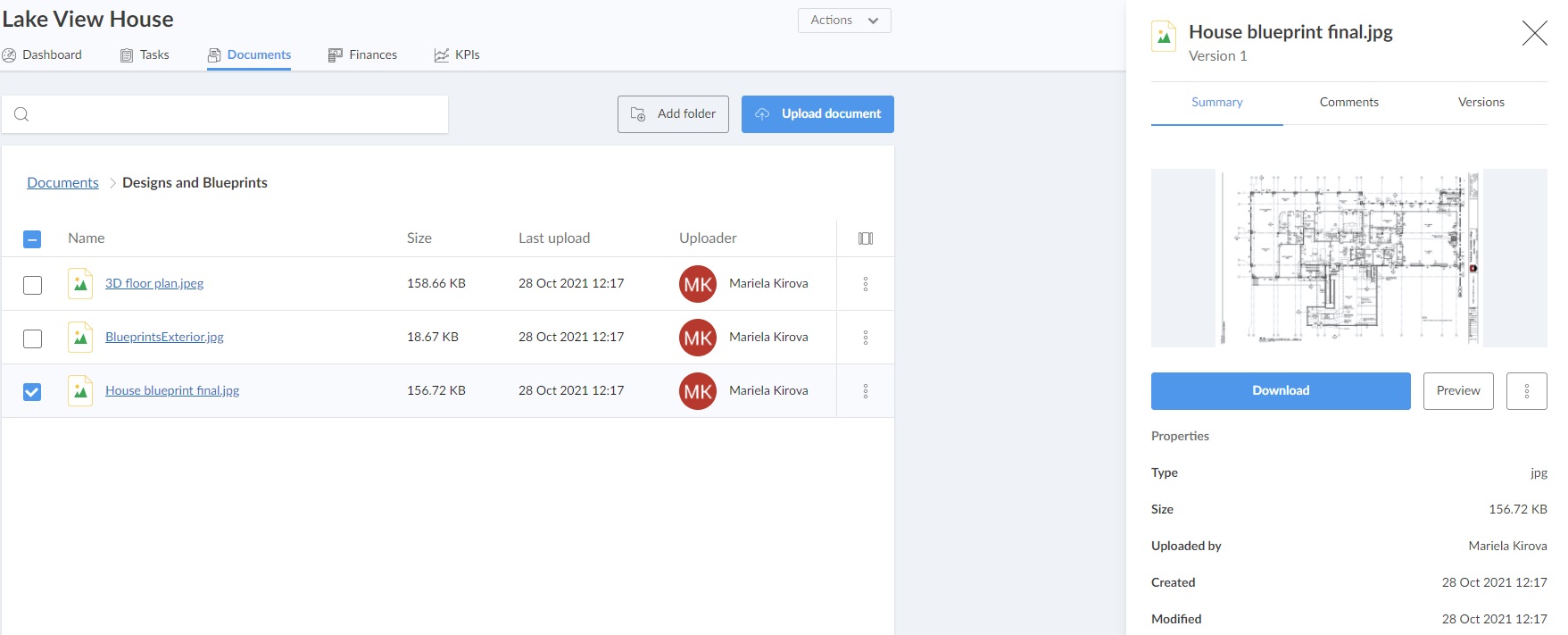 Images can be previewed in the documents sidebar without downloading them. PDFs and Word documents can also be previewed in a pop-up window.

Documents can have different versions. This is a useful feature for things like drawings and contracts. When you click on "Versions" in the sidebar of a document, you will see which version is the latest one, who uploaded it, and at what time.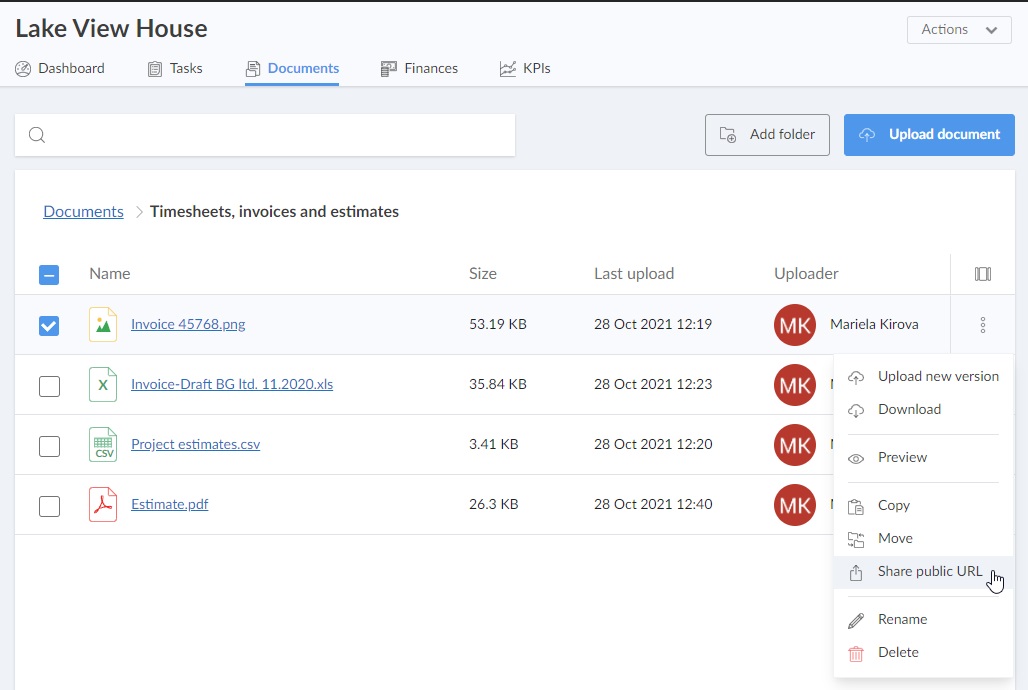 Individual documents and/or entire folder structures can be shared publicly via unique links. This is useful for sharing information with project stakeholders who are not yet using ManagePlaces.

All documents feature comments for collaboration purposes. When you click on "Comments" in the sidebar of a file, you will see all comments and be able to tag project members.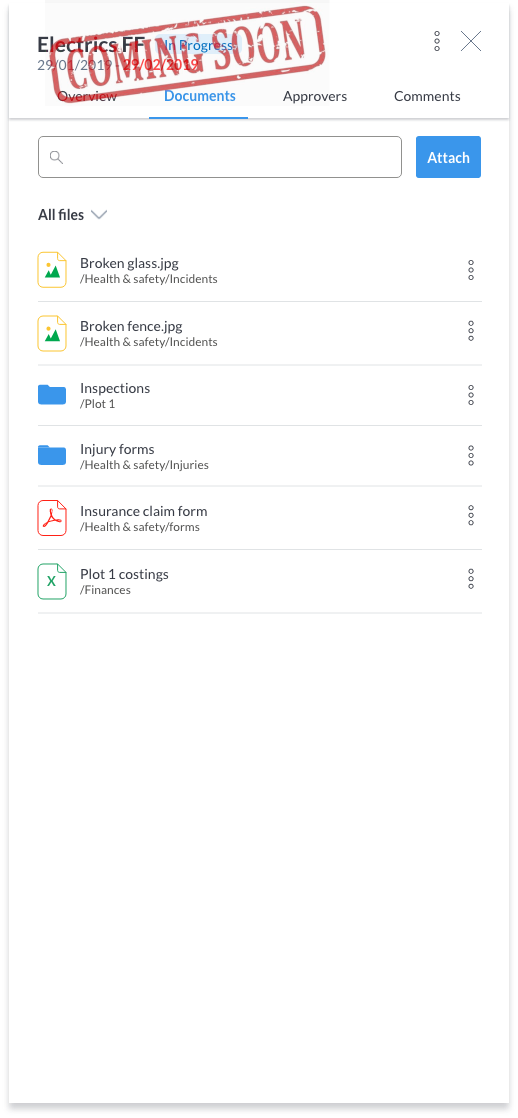 COMING SOON: Documents will also be associated with specific project tasks, but still remain in the documents area.
Have you tried using ManagePlaces for your construction projects yet? If not, start your free trial here!