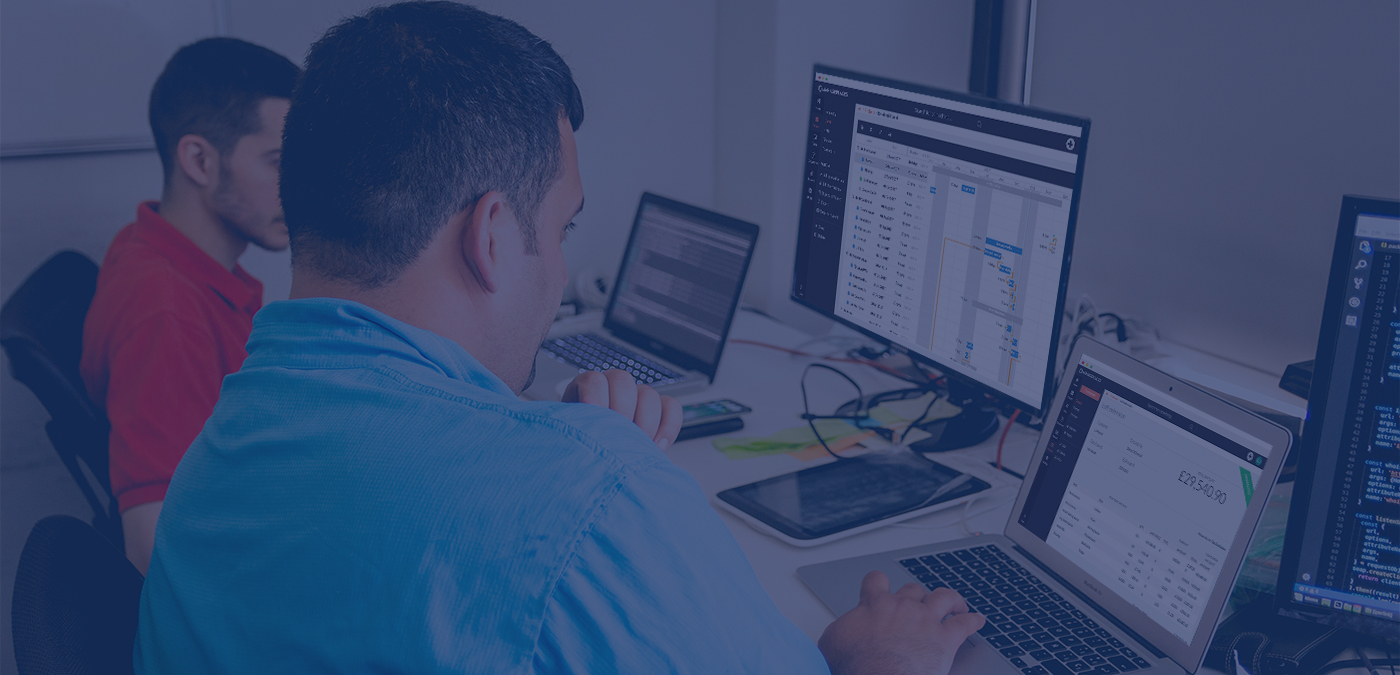 Five pain points in construction that project management software solves
Construction projects come with unique challenges that can test the sanity of experienced project managers and business owners. 
How do you ensure efficient collaboration between cross-functional teams? 
How do you anticipate issues that could lead to delays or cost overruns? 
How do you measure and improve project performance? 
If you find that your business is applying a manual approach to overcoming these challenges, it might be time to review the software you're running your projects on. 
Team communication
Communication in the construction sector is both challenging and essential. With different stakeholders across the supply chain often required to collaborate on a single project spanning weeks, months or years, the challenge of effective communication is both crucial and immense. 
The domino effect of poor team communication can result in delays and cost overruns. A unique challenge of managing a construction project is connecting cross-functional teams, usually consisting of staff who don't work for the same employer. Ensuring that they coordinate their efforts efficiently is crucial for project success. Purpose-built software provides smooth communication. 
Project management software addresses these challenges by providing a central hub where teams communicate directly in the relevant project or task. A full log of all communication is kept and can be reviewed at any time, making life easier for all involved.
Also, cloud-based software can solve the challenge of managing teams remotely by giving everyone access to a central digital working space. By logging communication, activity and documents, project managers can monitor the teams progress in real-time and predict issues earlier. 
1. Project management
The proper management of a construction or building project is both crucial and demanding. Granular responsibilities like reminding team members of upcoming tasks are cumbersome, prone to human error and really should be automated, along with plans, finances and reporting. The more admin you can automate on construction projects, the better as this will free up time and resources to focus on high-level factors like project success and the overall profitability of the business.
Projects can suffer delays, errors or even failure as a result of disjointed collaboration. A great advantage to streamlining your projects with a common system is the consistency of output it facilitates across teams. Seemingly small details like where documents are stored, how timesheets are submitted and how tasks are tracked take on compounding importance the longer and more complex your projects are.
Good project management software should also provide more than just a set of digital tools that allow teams to carry out tasks. It should automate workflow and administrative tasks like alerts and reminders, resource allocation, checklists and KPI tracking to enhance productivity. If a task incurs a date change, your software must be able to manage this change automatically by updating the start and end dates of all dependent tasks dynamically, along with notifying the team members involved on the project and adjusting reminders. This type of administrative complexity can and should be automated by software so your team can focus on deliverables.
2.
Human error
Ensuring your team is always following best practice can be an exercise in futility when managing projects manually. Policies can be challenging to enforce, human error can be difficult to anticipate and as a result project risk is increased. When choosing project management software, it's important to choose a system that is schedule-led, as opposed to a simple range of digital tools. Many schedule-led software platforms have the added benefit of guiding teams through project delivery and embedding best practice at every stage.
How does a project management tool reduce the number of human errors?
Built-in calendar scheduling system ensures consistency and date accuracy on all activity and reminders

Built-in financial calculators and integration with accounting software ensure the accuracy of finances both within the project and as part of the overall business accounts.

Real-time reporting means you can create and send the most up-to-date and accurate reports possible at any point in the project.

Customisable roles & permissions mean you can set what your team members can do and see in your account.

All activity is recorded – from team communication to document uploads, completed tasks, KPIs, change orders – everything is recorded in your ManagePlaces account.
 3. Anticipating issues
One way project management software helps with anticipating issues is by improving team communication. Without software, the speed of communication on a construction project is slowed down measurably and with that, is the ability of the team to update the project manager on potential issues. Also, communication between cross-functional teams is minimised without software and the ability to coordinate and spot problems before they arise is diminished. A good project management platform will include digital collaboration tools to improve this area of project management. 
When teams can communicate properly, work efficiently and consistently without the administrative responsibilities that purpose-built software can handle and ultimately deliver better quality projects, efficiency is inevitably boosted. Whether your team consists predominantly of contractors or internal staff, high team morale is always a good thing. Without purpose-built software to foster and enhance this, your projects run the risk of miscommunication, errors and increased risk of failure. Ultimately, your people will make or break your projects, and making their job as straightforward as possible is hugely beneficial.
In addition to team communication, cost issues are always better to anticipate sooner rather than later. Without software, you're only able to anticipate cost overruns when someone has updated the project finances manually. By automating finance management, the proper digital tool can help you anticipate cost overruns a lot sooner than manual methods. 
4. Time & cost overruns
Time and cost overruns are too common on construction projects, impacting profitability directly. Without software, many businesses consider these to be inevitable elements of every project they deliver, but the effect on profitability and client satisfaction means they are hugely important metrics for every construction company. Project management software addresses these challenges by effectively delivering the previous four benefits. Here's how:
Connecting cross-functional teams to improve communication leads to improved productivity and reduces the risk of delays from miscommunication or scheduling mix-ups.

Automating admin frees up time to focus on project success and ensures accuracy and consistency throughout the project

Cutting out the human error with built-in scheduling, finances, real-time reporting, customisable permissions and logs of all activity, improves efficiency and reduces risk

Real-time team collaboration and real-time finance management allow you to anticipate issues before they arise, whether they will result in delays or cost overruns, the software lets you spot and deal with issues sooner.
If you have decided the time is right to invest in project management software, it's crucial to choose a platform that is purpose-built for your industry. Purpose-built software is designed to solve the common pain points that businesses in your industry experience and the right fit will help you deliver dramatically better projects at a fraction of the time and cost.
Why ManagePlaces?
ManagePlaces has been designed from the ground up to specifically address the unique and complex challenges the construction sector faces. Our software provides the digital tools that allow your teams to carry out their work. It also automates workflow, facilitates communication and guides teams through a project timeline to deliver a consistent output that follows the best practice parameters for your business.
By being a schedule-led platform, ManagePlaces connects teams, creates a project Gantt chart for you and automates both workflow and finances, cutting the digital admin out of your To-Do List almost entirely. Not only does this free up time, but it is also more accurate and consistent than a manual approach.
If you aren't currently using project management software, you can try out ours for free. The benefits of leveraging technology to connect teams and automate project management and finances can not be overstated.