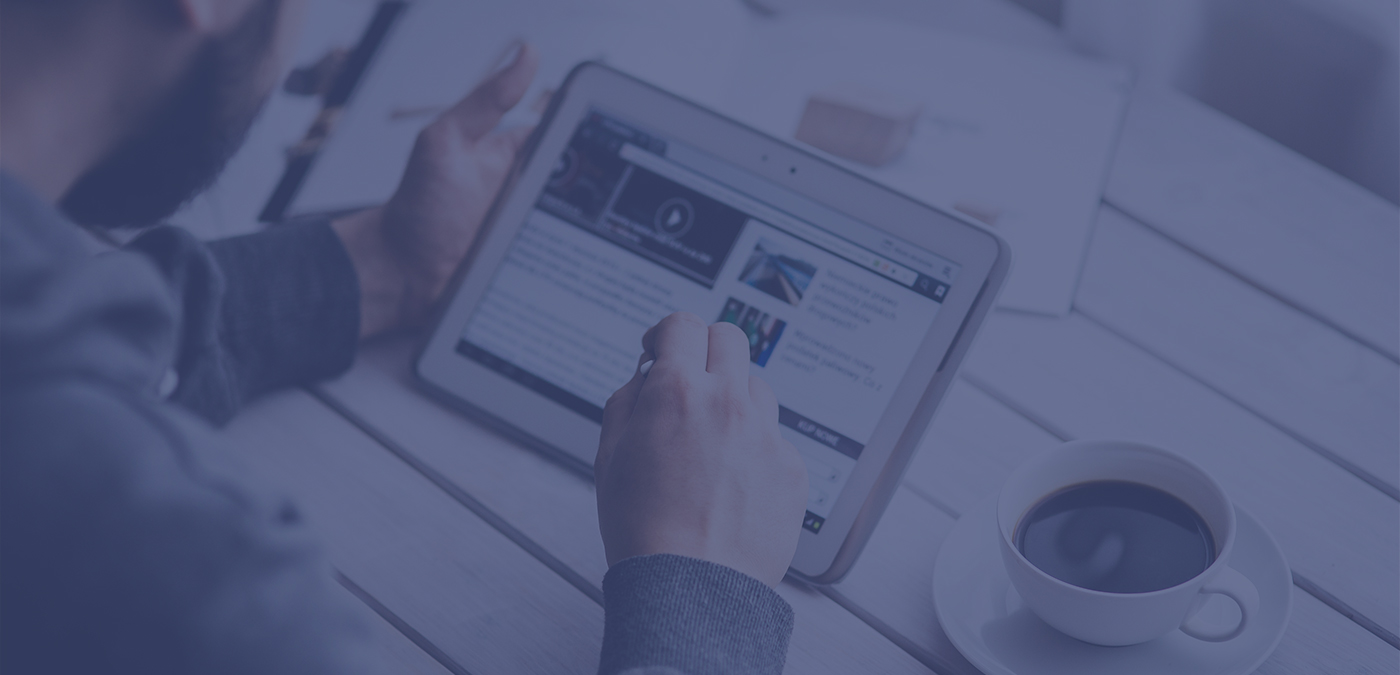 Six best online tools for property developers
Project management is a multi-faceted business discipline that is crucial to the ultimate success of your organisation's projects.  
The days of running projects with only the experience of your team and a few Excel spreadsheets are fast coming to an end as the technology revolution surges forward. 
More and more companies are leveraging the power and convenience of purpose-built software to manage project work and saving significant amounts of time and money as a result.
Whilst the fundamentals of property development have remained largely the same over time, new tools and technologies are bringing a range of advantages to property developers from sourcing and valuing properties, to keeping abreast of news and knowledge. Here are our top six online tools for property developers:
A property portal/ listing service is an obvious necessity for any serious investor. Rightmove.com is the UK's largest online real estate portal and property website. By bringing together the UK's largest and most engaged property audience and the largest inventory of properties together in one place, the website benefits from strong network effects as their property audience and the properties their customers advertise create a 'virtuous circle' ultimately benefitting the user.
Property Week is our pick for property news for both commercial and residential property. The website is updated throughout the day by award-winning journalists and is packed with the latest breaking news, features, reports and expert insights, and is an essential source of current information on major property deals, development opportunities and investment prospects. There are also various supplements, sector reports and special focus features. Each feature focuses on important topics within the industry, from international matters to financial analysis.
Property developers in the commercial real estate (CRE) space know that internet connectivity is a priority for tenants. WiredScore provide a commercial real estate rating system that empowers landlords to understand, improve, and promote their buildings' digital infrastructure. Their blog is refreshingly up to date on technological trends and covers CRE insights impacting landlords, developers and brokers.
LendInvest is the UK's leading online property finance marketplace offering investment opportunities in mortgages, providing stable income secured against property. Their blog is a great source of investment tips and insights, written by property experts and updated regularly.
Keeping up to date with the lates technological trends in real estate (known as 'PropTech') is more crucial now than ever before. James is a serial entrepreneur. After 15 years working directly in property, he now runs a portfolio of different  businesses. His website puts out a weekly newsletter focusing on PropTech and keeping readers up to date with the latest tech trends affecting property developers.
ManagePlaces is our award-winning platform which has been purpose built for property development, improving the construction process by connecting staff and contractors and automating project management. The system also covers the post-construction phase of a property project allowing developers to optimise profitability with property sales trackers and comprehensive finance management. You can test ManagePlaces out for yourself by 
starting a free trial here
.
What makes a good construction project management software?
There are six essential elements that every project management software should allow you to do with ease.
First and foremost, setting clear targets is the key to a successful project. You will need to set KPIs against the project budget, figure out who is involved and outline what you aim to achieve. There are two key features within project management software that will ensure you never lose track of your objectives: Gantt Chart: This feature is integral to staying on track of your project. It allows you to not only understand your resources but manage them effectively against deadlines so that you can assign tasks accordingly. The ease of use will only add to the efficiency of your management, creating a solution that saves time and energy. Trackables: this feature allows you to set and track your KPIs. You can easily see how everything is looking and monitor spend; are you under budget or over?
Every project and team is unique. Customisable software allows project managers to cater to their unique management styles and techniques, instead of having to alter their style depending on the software. You can even customise the software depending on roles, ensuring that contractors only have access to project information specific to them, or that team members only have access to their timesheets: Personal account manager: Directly request features to suit you and your project. This provides a unique solution, allowing you to manage your projects the way you're used to.
Without effective team management, your project may suffer. Every project manager should be utilising this feature to not only allocate tasks but to keep every team member updated with ongoing developments all in one place:
Understand who's doing what and when

Track what your team is currently doing and what is scheduled

Customised to support the way your team works

Quick access to diagrams and timesheets
It is integral that your project management software is optimised for mobile. With team members working remotely from the office, on building and construction sites, you need to ensure that they can receive instant updates on the go: Project management software should always be about ease of use, ease of communication and ease of management. Ask yourself:
Can your team members instantly update you in the field without having to log into the platform?
Can architectural diagrams and specifications be made quickly without having to use your laptop?
Can team members update their progress and timesheets while onsite?
Are stakeholders able to be constantly informed of important updates on the go?
Every project has stakeholders, clients or partners that need to be reported back to about the progress of a project. The ability to take a quick 'snapshot' of the project and send it to stakeholders at any moment in time is fundamental. Reporting features allow you to create a timeline of events indicating what happened yesterday versus what needs to be completed today. It is also an indispensable tool which helps you plan ahead for your next project. You can compare problems that may have arisen in your last project and avoid making the same mistakes, saving you time and keeping the stakeholder happy.
Project management software offers you the assurance that everything you document or upload is confidential. By implementing encryption, policies and terms of use, you can be sure there is no negligence on behalf of your staff. The cloud is an essential feature that allows you to securely document all of your files in one place. With sole access, you can decide who sees what; send architecture updates to your team members in the field or PDF reports to stakeholders.
What are the main benefits of using Project Management Software?
Centralise all aspects of your project in one platform
The first and most obvious benefit to running your projects on software is the ability to streamline your project work by centralising everything in one platform. The value of having one central place where all your project's activity, documents and finances are stored can not be overstated. Cloud-based software fulfills this function by storing everything that takes place on your project from start to finish. From task tracking to team collaboration, file uploads, comments, finances and reports, everything can be accessed from one location, making the life of the project manager significantly easier and freeing up a lot of time that would otherwise be spent searching for crucial information that has been stored elsewhere.
Automate administrative tasks
In addition to streamlining your projects and your portfolio, good software will automate the administrative side of things, freeing up more time and ensuring that the potential for human error and forgetfulness is minimised. From task reminders to resource allocation, finances, reports and more, project management software can and should be leveraged to facilitate the smooth running of projects by automating functions that traditionally would have required someone to manually carry out. As technology improves, this benefit will only get better, putting organisations that embrace project management software in a great position to gain a competitive advantage as time goes on.
Improved team communication and morale
The benefits of improved team communication should not be underestimated. Whether it's internal staff or subcontractors, everyone working on a project needs to be on the same page at all times and purpose-built technology not only facilitates this but ensures that communication is always logged in the correct projects and tasks, alerts and reminders are automated and everyone can always review project-critical communication whenever they need to. The challenges of managing teams working in different locations are also remedied with good cloud-based software by giving everyone the ability to log in to a central platform and collaborate regardless of where they are geographical – improving team morale significantly.
Create and share reports in seconds
The days of manually piecing together reports for clients and stakeholders in Excel are coming to an end as more and more companies discover the benefits of simply being able to generate a report with the click of a button. By using purpose-built software, all activity, timings and forecasts are logged and accessible at all times, meaning you can produce reports in a fraction of the time. Not only does this approach free up time but it also ensures your reports are always completely accurate and your client gets a better overall experience as a result.
Documents are easier to find and share
One of the fundamentals of good project management software is the ability to store and manage documents intelligently. A good system will include the ability to link your project's documents directly in the project or task they're associated with so that they're easier to find. Not only that, but a good platform should also allow you to share documents directly from the platform. This adds a layer of security that manually attaching a document to an email doesn't and, if you're trying to share large documents or files, you never have to worry about your email not delivering. You may also have documents that go through multiple rounds of markups or amends – if this is the case then you should look for a system that allows 'multi-version documents'. This functionality essentially allows you to upload and store multiple versions of the same document so that you can always recall previous versions with ease.
Accurate, automated finance management
A huge benefit to using project management software is the ability to remove the potential for human error and automate your project finances. By defining items and materials that you use regularly across projects, you can rapidly build estimates and allocate the corresponding purchase orders and bills to each item in seconds. You are also able to monitor your expenditure, comparing budgets against actuals to ensure your project finances are on track. With the correct calculations already built-in, the need for flimsy spreadsheets to calculate your project finances are gone and if you use an accounting package like Xero, a good project management platform will allow you to integrate the two systems. This will not only allow you to seamlessly sync your project finances with your business accounts but will ensure a level of accuracy that manual input can not guarantee. As the technology revolution continues and the millennial generation matures, it is clear that businesses that are not reviewing and adopting software where necessary, risk falling behind. The benefits that purpose-built project management technology provides are only improving and companies that embrace this trend early will emerge with a competitive advantage. From efficiency and accuracy to team communication and morale, the software is revolutionising how businesses manage projects, and the opportunity to leapfrog competitors is now.