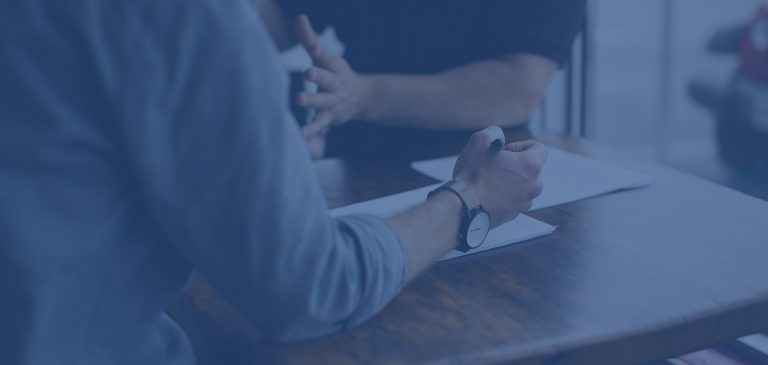 3 steps for hiring a project manager in the digital age
Guy Webster is the Company Director of Accent Homes Limited. Accent Homes are property development company specialising in new build, extension and refurbishment. He has over a decade of experience in project management for property development, and is currently getting ready to launch a new brand: Accent Custom Build will offer their clients the opportunity to custom build their own homes on designated sites with as little or as much assistance as they seem fit. We recently interviewed Guy, and our conversation covered his expansion, his views on good project management and ultimately his approach to hiring his new project manager, James Smith.
1. Hire the right character
I think that many people make the mistake of hiring for experience without first considering a person's character, and how they might fit in the role of project manager in your company. You could hire the most qualified person in the world, but if they're not the right for the company then you may be wasting each other's time. For me, it's far better to hire someone with a good work ethic; who has a bit of common sense, or nous as we like to say up north. A sense of humour is vital and the rest they can learn.
Many people make the mistake of hiring for experience without first considering a person's character.
As part of our expansion we want to become more dynamic at what we do. We are in the process of developing a web interface whereby our clients could design, manage and be managed at every stage of their new homes creation.
I really needed an assistant who could assist with the daily management of our projects and, in our downtime, could help co-ordinate the design and implementation of our digital infrastructure for the new Accent Custom Build brand. We had recently hired an IT student as a labourer on a project last year during his summer break. He worked hard and was able to follow direction and all the lads got on with him.
When James contacted me a year later to say he had graduated and was looking for work while he applied for IT posts, I recognised him as a viable alternative to the employment market. Albeit he had no previous property or project management experience, but he did have many of the attributes I consider important for what we do and aspire to. An IT graduate might be a better addition to our team; rather than a property professional who would need to accept a more varied and unorthodox role than they were expecting.
When treading new ground in the custom home sector, we as a company want to work with forward thinking, versatile individuals with character. Giving a graduate an opportunity to grow in a dynamic ever-evolving environment can be rewarding for you both. It's a real bonus that I already get on with James and I know he will take his work seriously, his work ethic is sound and that affords us the opportunity to enjoy what we are doing! It was less appealing paying an established project manager twice as much to ask them to change their thinking, in some instances, from the way they had been trained to suit our new dynamic practices.
2. Hire a great communicator
Communication is key. It is one of the most important attributes of any competent project manager. A good property PM must be able to communicate with people on all levels and from different backgrounds. Tradesmen must be handled differently to clients and stakeholders. I suppose elements of this also come under hiring the right character; however, a good PM needs to be able to identify with all the people he calls upon to complete his tasks.
Confidence is needed, albeit a trait you might have to nurture at first, being so closely dependant on experience! I try to let James see and hear the way I handle my calls, meetings and correspondence so as to get the necessary result. You need someone who isn't afraid to get on the phone and talk to people and could eventually front a site meeting with, clients, architects or lenders! Especially relevant for us was hiring a project manager able to understand how software would start to benefit us as our new method of communication. A young IT graduate such as James was fully aware of all things App…!
3. Consider the right project management software
One of the first tasks I asked of our new project manager was to source project management software that can act as a means to record and co-ordinate our project, its tasks and objectives. As our world is becoming increasingly mobile, I wanted to take advantage of software and stay updated at all times.
I see multi-platform web based software as crucial for any company looking for an efficiency edge in their projects
Its important to me that James has enough freedom to learn his skills through experience. I didn't want to crush him by micro-managing his project but I still need to keep things on track as there is money involved! The software enables me to create tasks and itemise some relevant points to stimulate thought and system but also keep the objectives clear and ordered. James can update and/or complete tasks so I can see his progress without having to visit him constantly. In property development, if you drop the ball for too long, a chain reaction can occur where everything else becomes affected and costly delays are inevitable. With management software James can see what's coming up and add his own notes as he undertakes his tasks. This offers me peace of mind and at the end we have a record of events we can evaluate together to improve and streamline our methods. I see multi-platform web based software as crucial for any company looking for an efficiency edge in their projects. It's already become something we can't live without. It keeps ambiguity and mistakes to a minimum and helps to maintain an enjoyable working relationship between a PM and his boss.