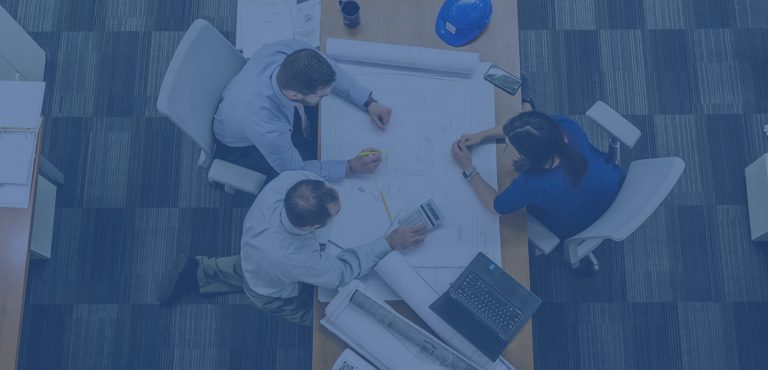 Future-Proofing Your Business with Digital Technology
Digital technology is an integrated part of every 21st-century business. It brings in benefits that industries could not leverage before.
Digitisation allows companies to store and process data in a fast, safe, and paperless manner. Automation and analytics are other perks of using digital technologies –  they process data and optimise it based on algorithms, so those insights can be gained. Additionally, communication speed is increased "over the wire", breaking the silos of poor team collaboration. Last but not least, digital technologies lower the cost of running a business by introducing an efficient and swift way of tackling the project's tasks.
How can digital technology future-proof businesses in the construction industry?
According to the Future-Ready Index by KPMG, innovative leaders in the construction business adopt digital technology such as:
Building Information Modeling (86%)
Basic data analytics (83%)
Project management and information systems (79%)
Mobile platforms (69%)
The index explains that digitalisation helps construction companies in a couple of ways – it improves productivity and delivery speeds; sustainability and health & safety targets are easier to reach and exports increase.
Also, the implementation of AI and Machine Learning in current PM software aids contractors in managing their assets and making more precise decisions. These decisions are based on algorithms, which optimise the entire process of choosing the most adequate option.
What is more, within a few years, these algorithms will be commonplace in every business process, providing smart project planning, highlighting possible bottlenecks, and making smart predictions for damage prevention. Automation of processes will eventually lead to optimum project delivery, while extra costs stay at a minimum.
How digital project management tools can future-proof the construction firm's performance
An advanced PM platform may greatly contribute to keeping a cool head for all the participants in a project. Generally, the variety of such software includes ones that focus on scheduling and others on collaboration. All of them feature to-do lists, task management tools, chats, and whiteboards.
Implementing a Project Management Software connects contractors, customers, and other stakeholders, using an accurate real-time dashboard, which blends all factors in a single digital space.
One such platform is ManagePlaces. It automates the workflow and helps teams benefit from the vast archive of integrated tools. It offers a single digital space which displays all the projects. This increases collaboration, efficiency, and visibility. Furthermore, by visualising the project better, managers can optimise costs, scale operations, and connect the team from any point on the project map.
ManagePlaces integrates project, document, finances, and portfolio management in one platform – again, future-proofing is achieved by breaking the silos and by working in one seamless platform.
Additionally, such utility tools track team performance and aid managers in quicker report evaluation and overall more efficient team management.
As in any other field, the world of project management is exposed to countless critical situations. Such uncertainty calls for shrewd decision-making and cunning planning in advance. A versatile project management platform enables teams to schedule task performance and progress even in times of insecurity. Additionally, such digital tools allow managers to adequately adjust and allocate resources and focus. This can further reduce the detrimental effects of times of hindrance.
The era of digital technology ensures more safety for your business
It is widely accepted that the construction industry is slow to adapt to new trends. However, the evolution in the "brick and mortar" field is underway. The overall advance of the digital era sets the stage for more efficient, safe, and cost-effective approaches towards the building sites.
Because of the rise of new technologies such as BIM, Project Management platforms, and Virtual Reality gadgets, businesses now have vast opportunities for future-proofing in any situation – being at odds with investors, blockage of stocks, and even in times of political unrest and states of emergency.
Follow us on Facebook for more handy tips!